Meet Our
Veello Theme
Veello Theme is the most advanced Contao premium theme available on the market. It allows you to create any type of website, starting from simple personal pages through creative portfolios and ending on complex business websites.
Our product is packed with many new features, to name just a few: including a powerful design manager, a complete grid system, dozens of new content elements, backend user interface enhancements, or an innovative slider solution.
---
Easy to install
Veello Theme is super easy to install and configure.
Well-documented
The comprehensive documentation contains detailed information about Veello Theme.
Professional support
We are ready to help you with any question or problem you encounter.
100% satisfaction
We offer a 14-day money-back guarantee if you are not satisfied with our products.
Quantity discounts
Buying multiple licenses at one time will grant you better prices.
Future updates
Every product license grants you access to future updates of the product.
13 Themes in 1 Product
Buying Veello Theme grants you access to multiple ready-to-use themes that are easy to install and configure. We publish brand new themes every few weeks!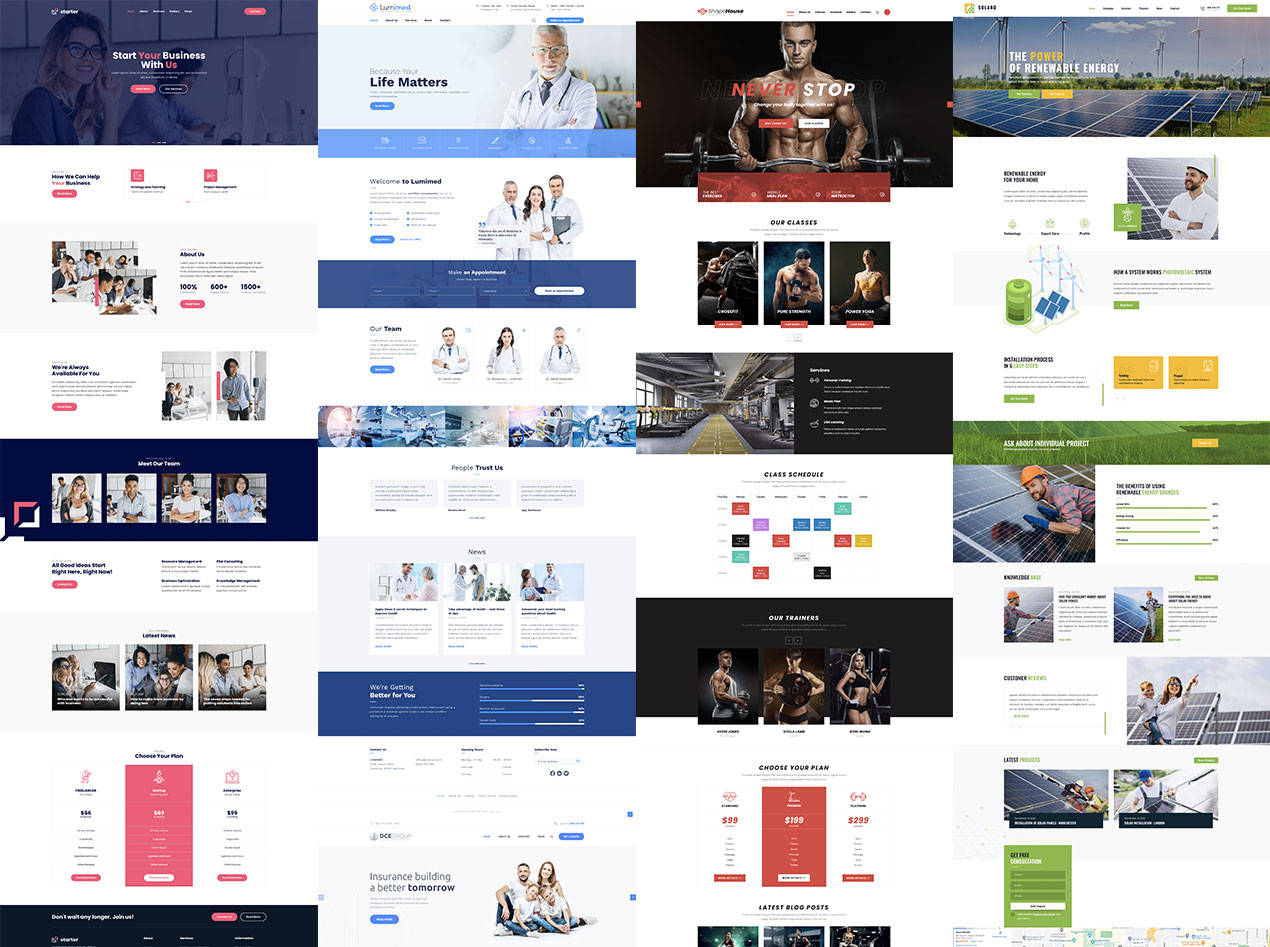 Powerful Design Manager
Powerful Design Manager
The design manager is the heart of each website built with the Veello Theme. It is a central place where you can manage the general look & feel of your project. Packed up with tons of configuration options, it allows you to create practically any layout within a matter of minutes.
Available Header Layouts
Multiple Extra Components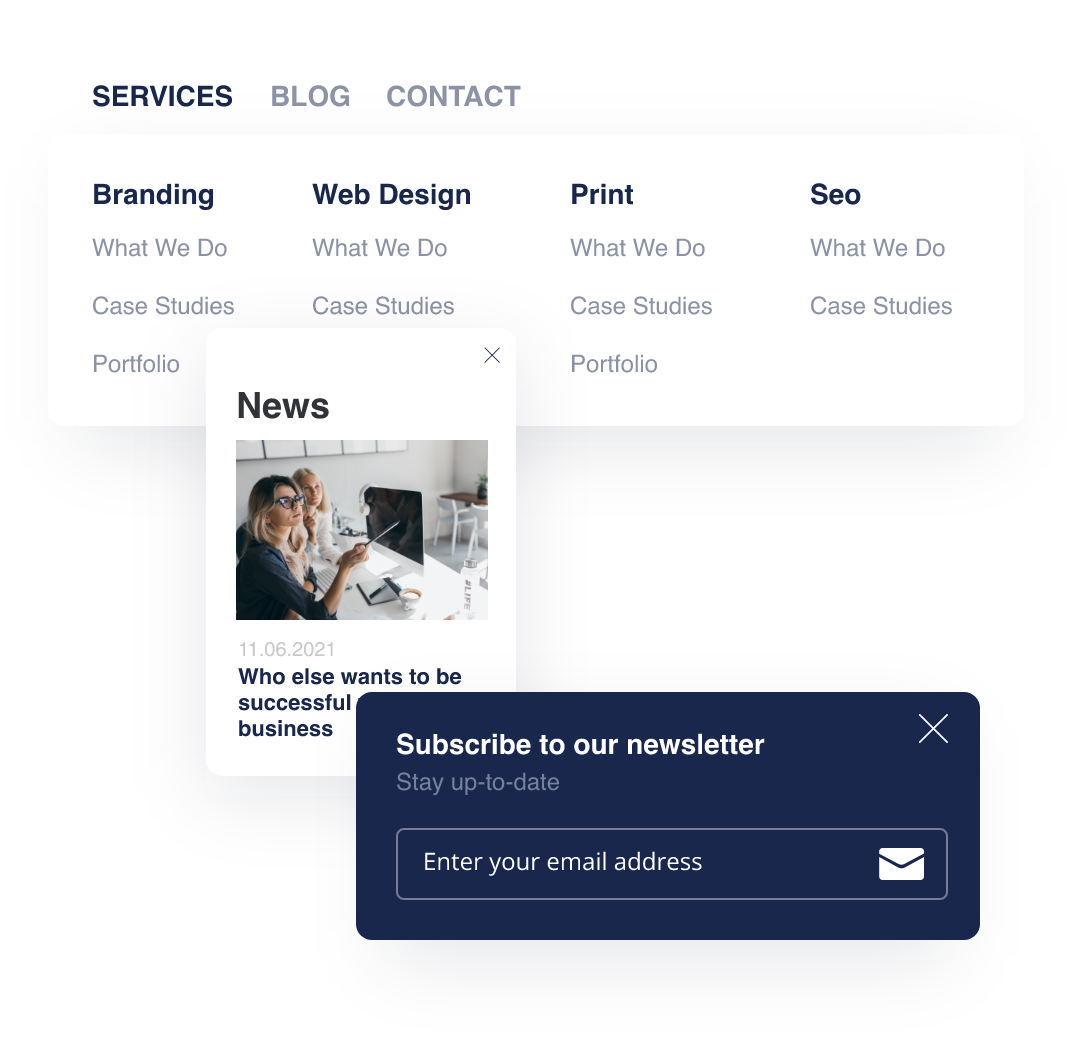 Multiple Extra Components
Veello Theme comes with a lot of new components to spice up your website and increase the conversion. Mega menus with content, sliding-in panels, various modals, and others are waiting to add them to your page.
Innovative Slider Solution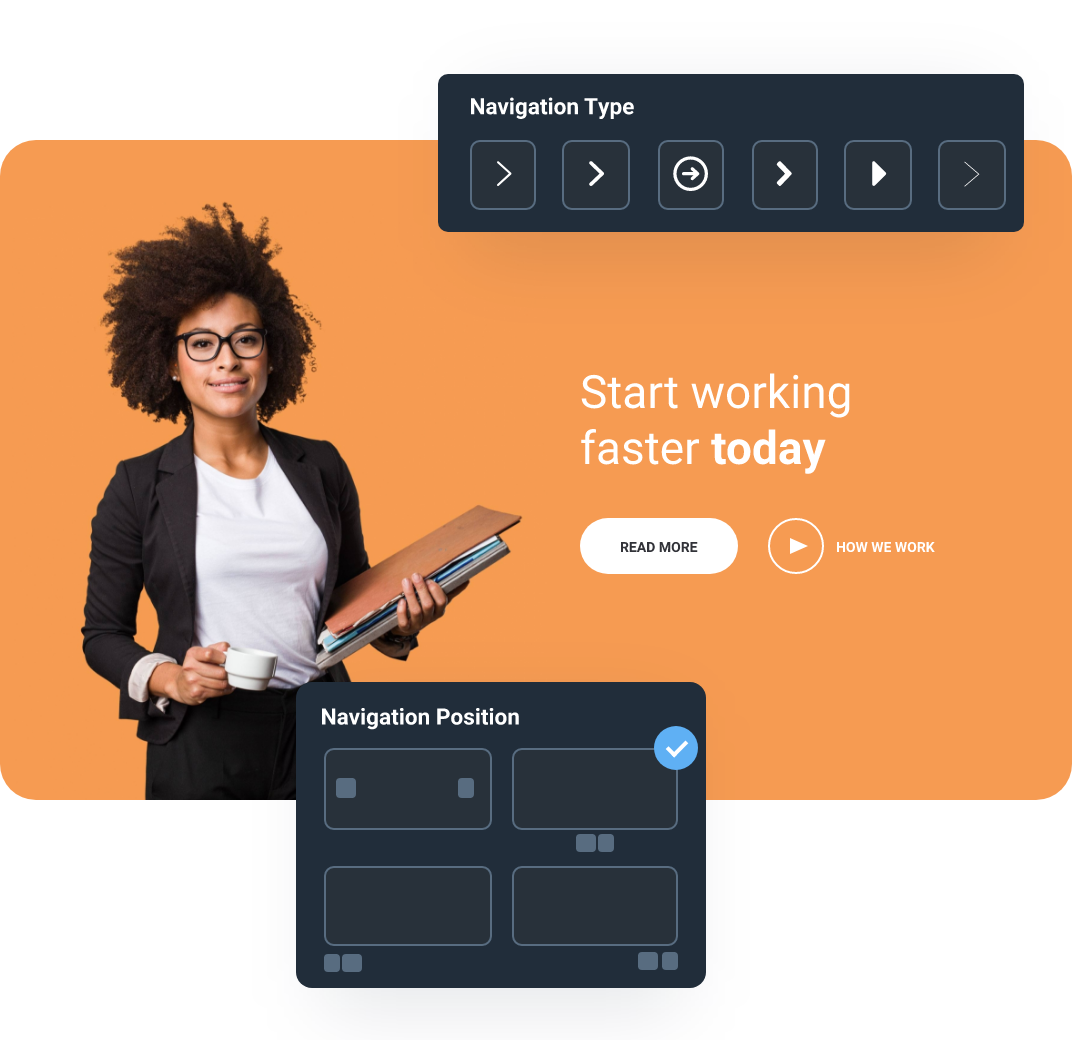 Innovative Slider Solution
One of the most used components on the websites is a slider, which we have re-thought and provided to use inside Veello Theme. Its versatility allows creating multiple slider types, such as a hero slider, custom content sliders, carousels, or image gallery sliders. Powered up by excellent SwiperJS, it will meet even the most sophisticated expectations.
Speed Up Your Work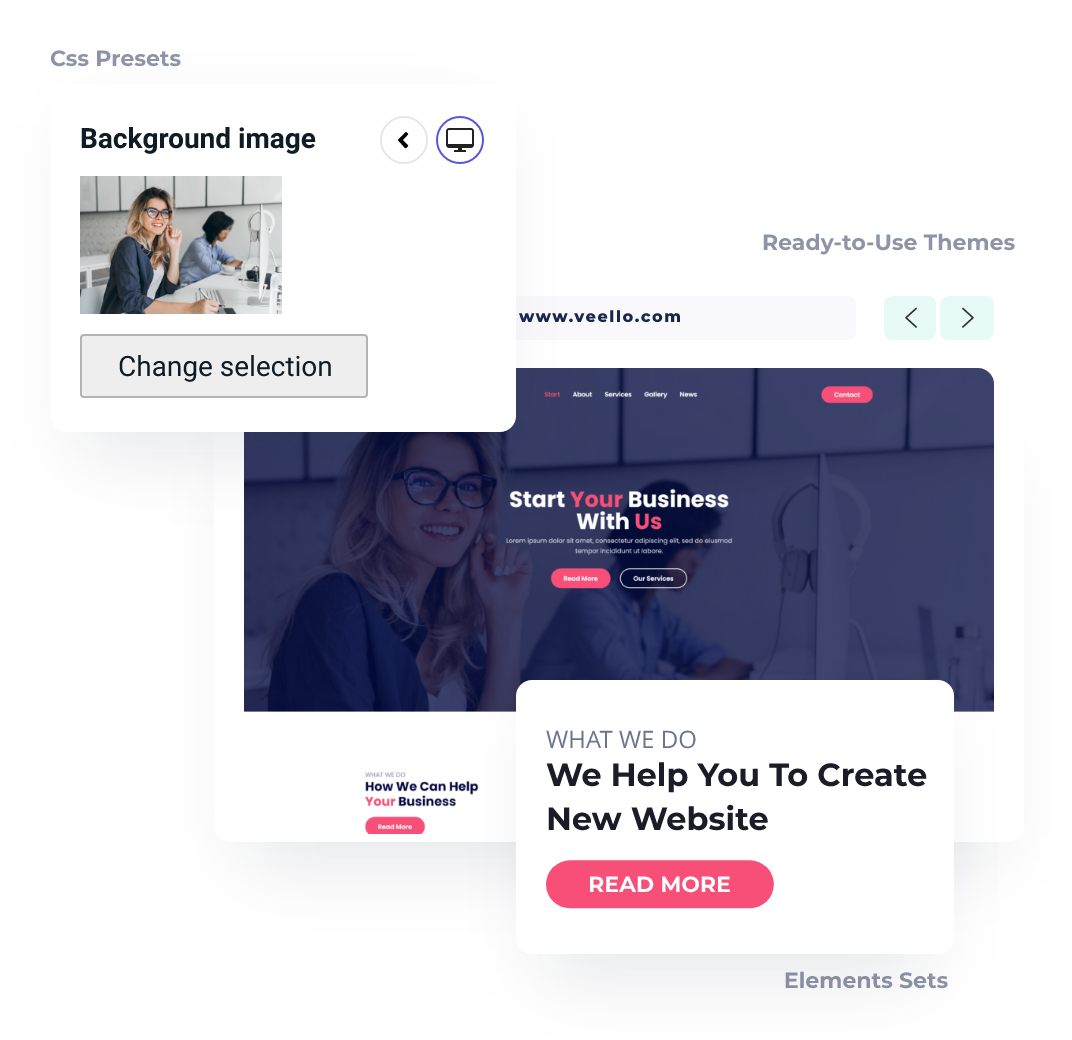 Speed Up Your Work
Powerful components delivered with the Veello Theme help you speed up the creation process while keeping the excellent quality of the work. On top of that, you can use our handy ready-to-use themes for any kind of website.
Improved Content Management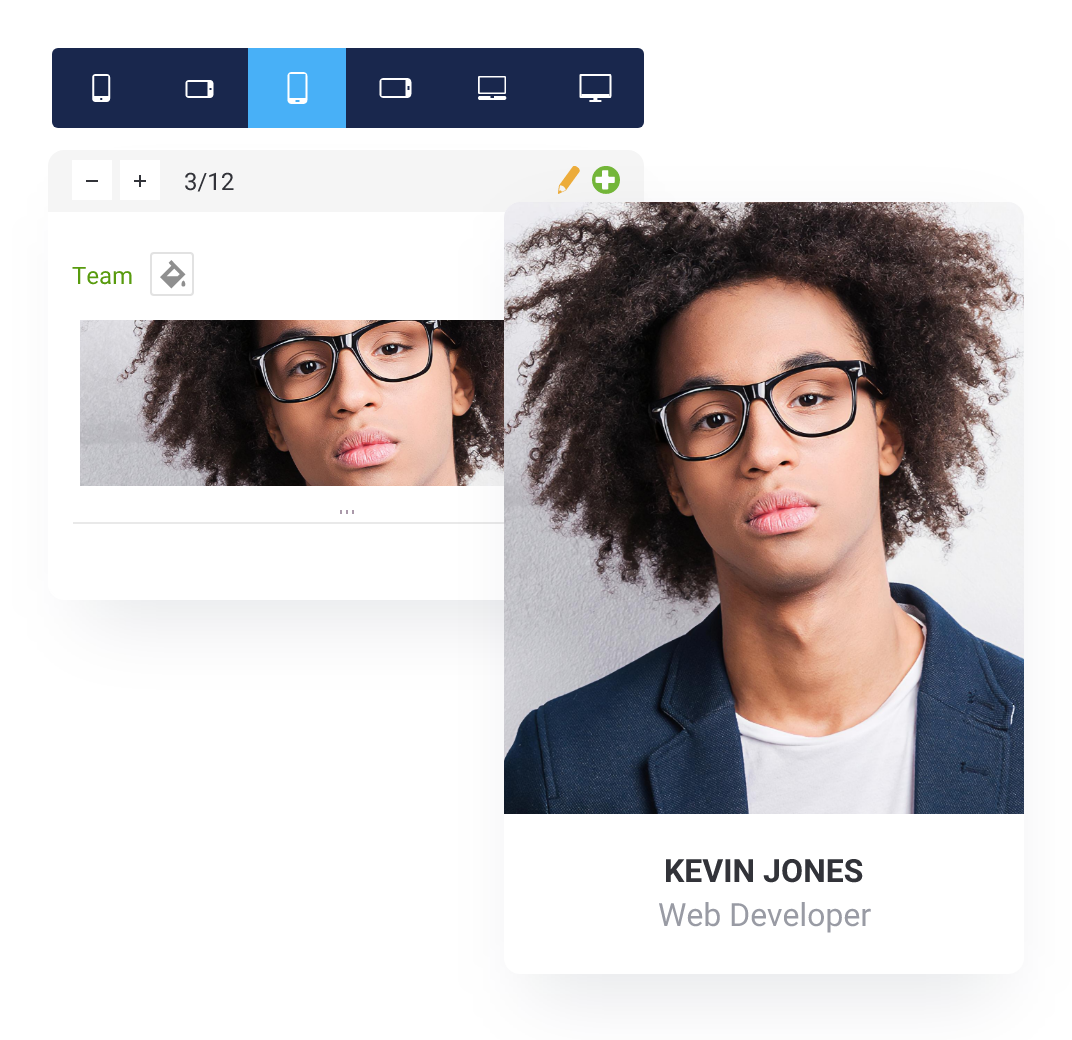 Improved Content Management
Contao Open Source CMS is an excellent system for content management, but with Veello Theme, it is even better. The sections are designed to wrap up content elements into individually styled groups. You can use them to create sub-headers, multiple-leveled footers, or content boxes. They are one of the most powerful features ever, allowing you to create rich content and re-use it all over the website.
Built-in Complete Grid System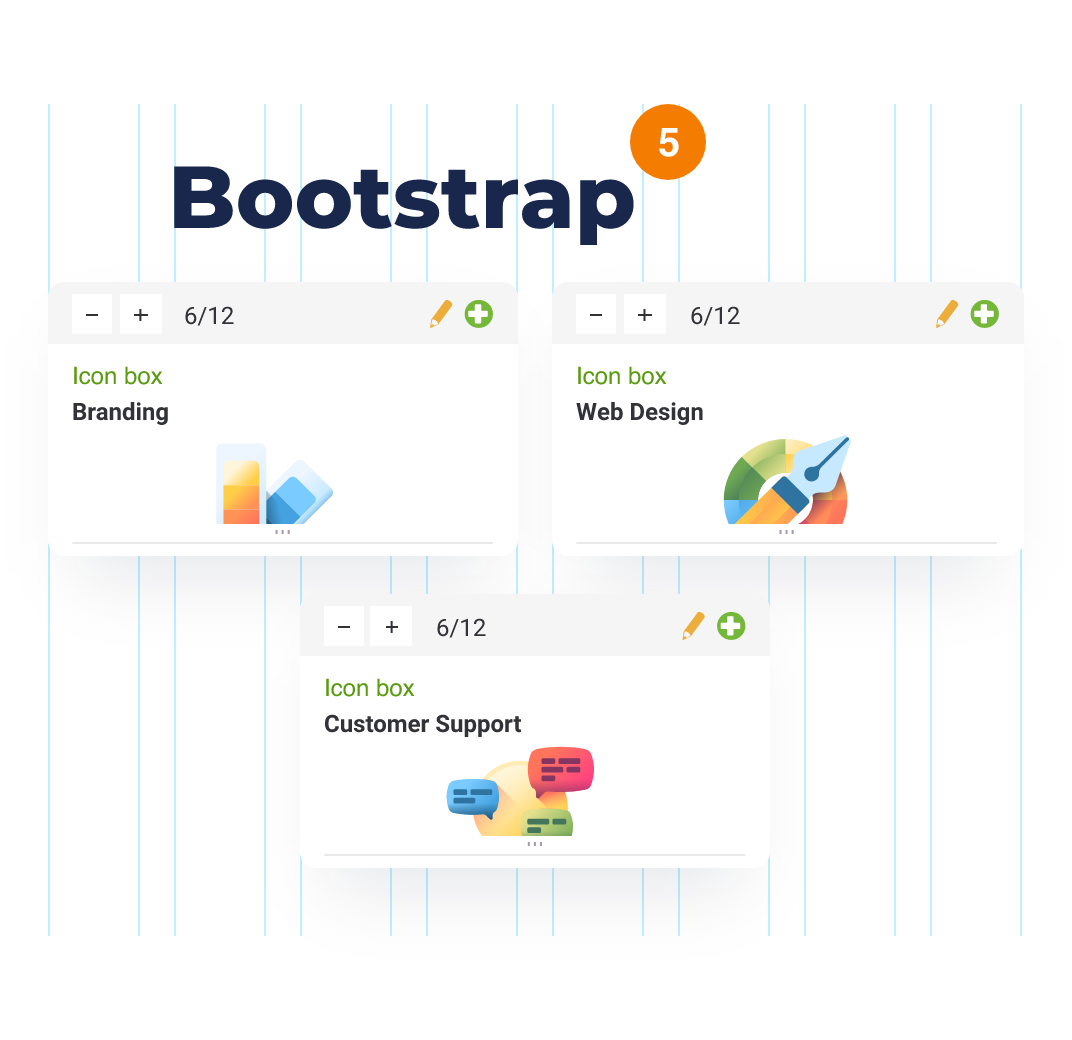 Built-in Complete Grid System
Veello Theme is powered by Bootstrap 5 in the front end, which benefits from the well-known grid system that has been battle-tested by users worldwide. Our product enhances the backend user interface by adding a super intuitive way of managing the content inside a grid. It's an entirely new experience to manage the content in Contao!
Veello Portfolio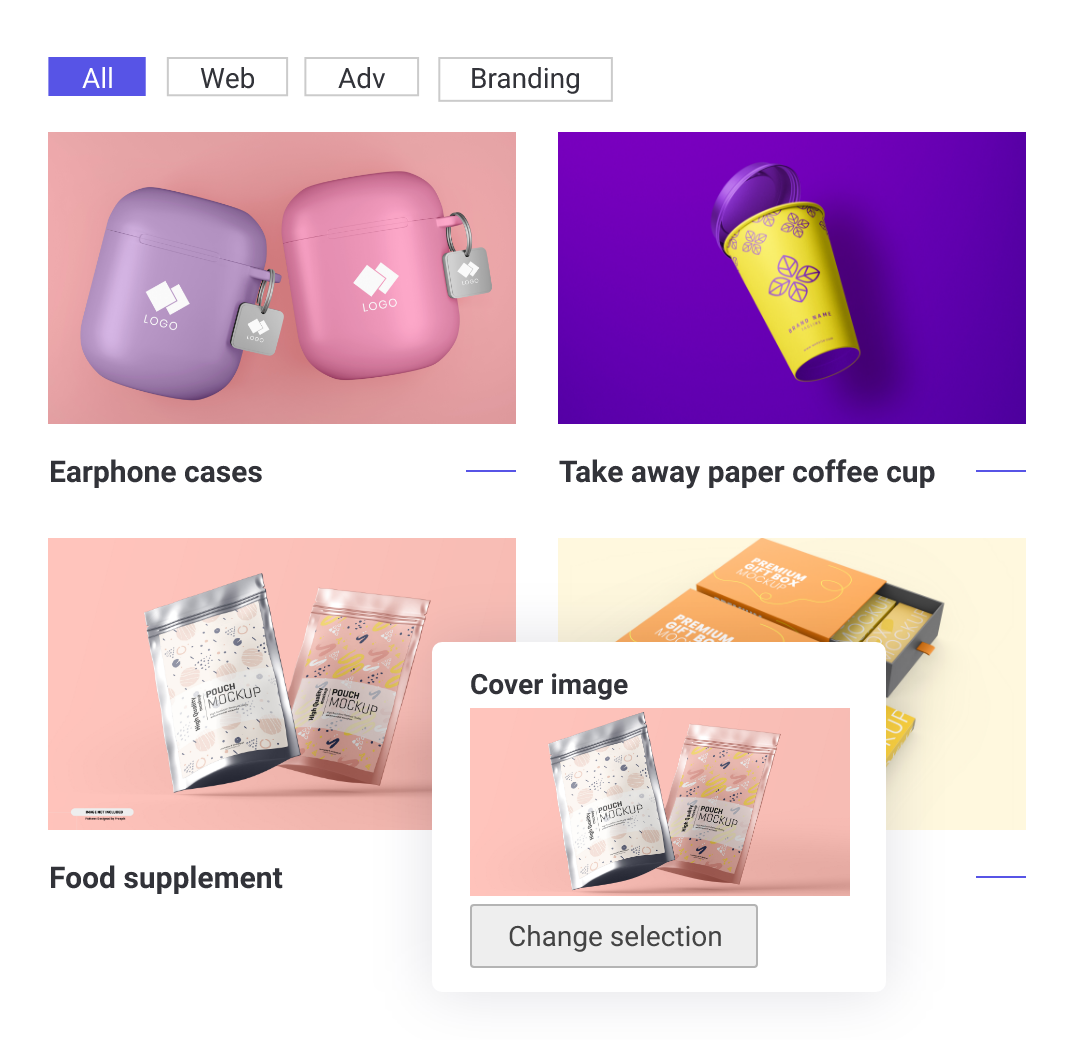 Veello Portfolio
Purchasing the Veello Theme grants you a single license for our other product – Veello Portfolio. It is a great way for creative people to showcase their work online. The portfolio extension integrates seamlessly with the theme, making it a great companion in creating a beautiful website.
65+ Content Elements
Veello Theme supports over 65+ content elements, including the default Contao elements and dozens of brand-new custom ones.
* Content elements with an asterisk are available only after the installation of extra extensions.
Headline
Text
HTML
List
Table
Code
Markdown
Accordions
Hyperlink
Top link
Image
Gallery
Video/audio
YouTube
Vimeo
Google Map*
Download
Downloads
Article
Content element
Form
Module
Article teaser
Form with Ajax*
Comments
Mega menu navigation
Modal (auto)
Modal
Panel
Section
Sliders
Social links
Content wrappers
Grid elements
Alert box
Button
Circle progress
Circular countdowns
Contact info
Counters
Custom list
Error info
Flip box
Extended headline
Icon
Icon box
Icon box 2
Icon box 3
Icon with text
Icons list
Image with flying frame
Info box
Line divider
Notification
Number box
Pricing list
Pricing tables
Progress bar
Quick facts
Team
Team 2
Team 3
Testimonials
Testimonials 2
Trailer box
Working hours
Style Presets Manager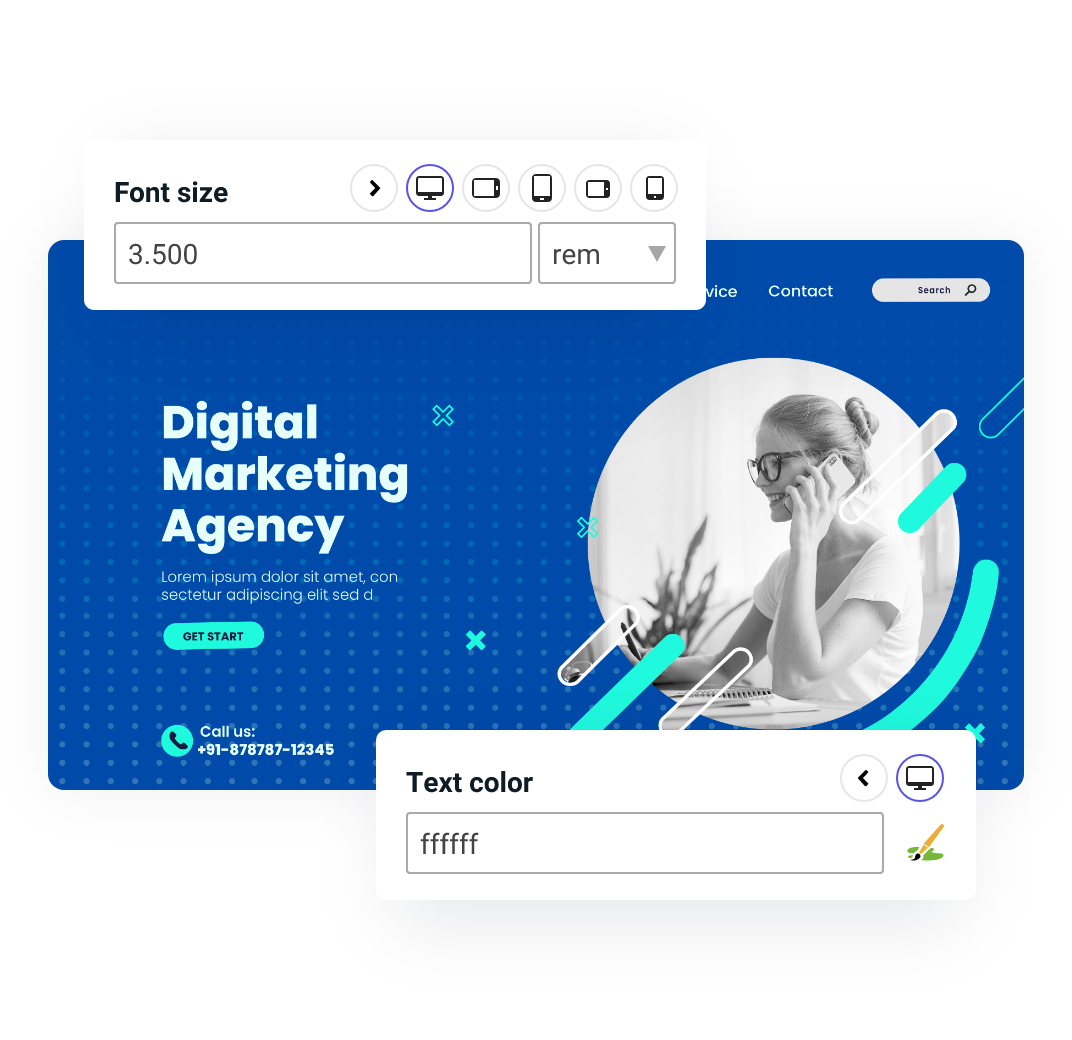 Style Presets Manager
The built-in style presets manager allows you to style any content on your website within a few clicks. Whether a content element or frontend module, you can quickly apply individual custom and responsive styles to it. Thanks to the intuitive editor, you can create every style record without writing CSS code manually. The style preset can be turned into a global one, making it available for other content of the same type across the website. All this makes our concept of styling so powerful and unique.
Works Great With Extensions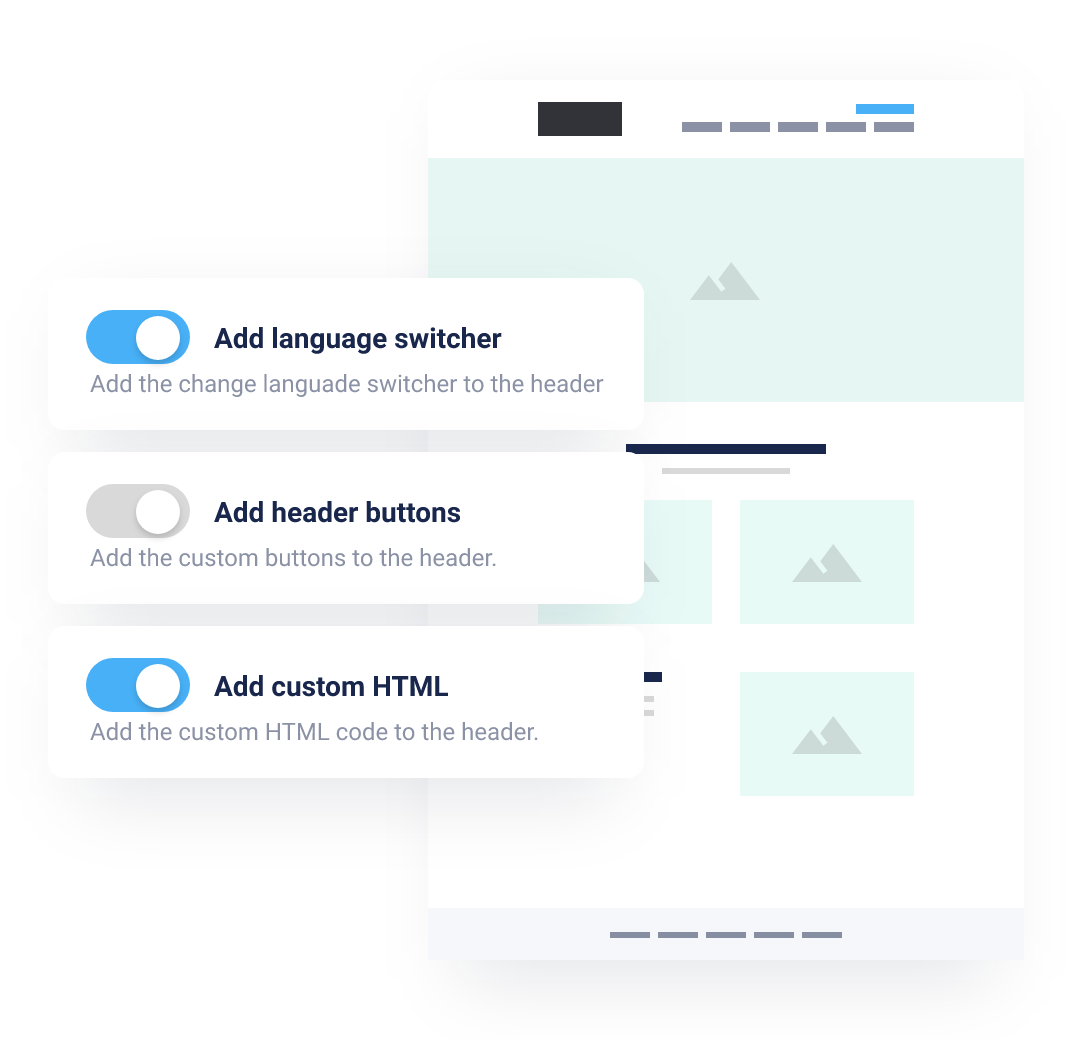 Works Great With Extensions
Even the best product can't cover everything on its own, so we decided to make it work seamlessly with the most popular Contao extensions. Veello Theme works excellent with multiple of them, including some top choices like:
… And There's More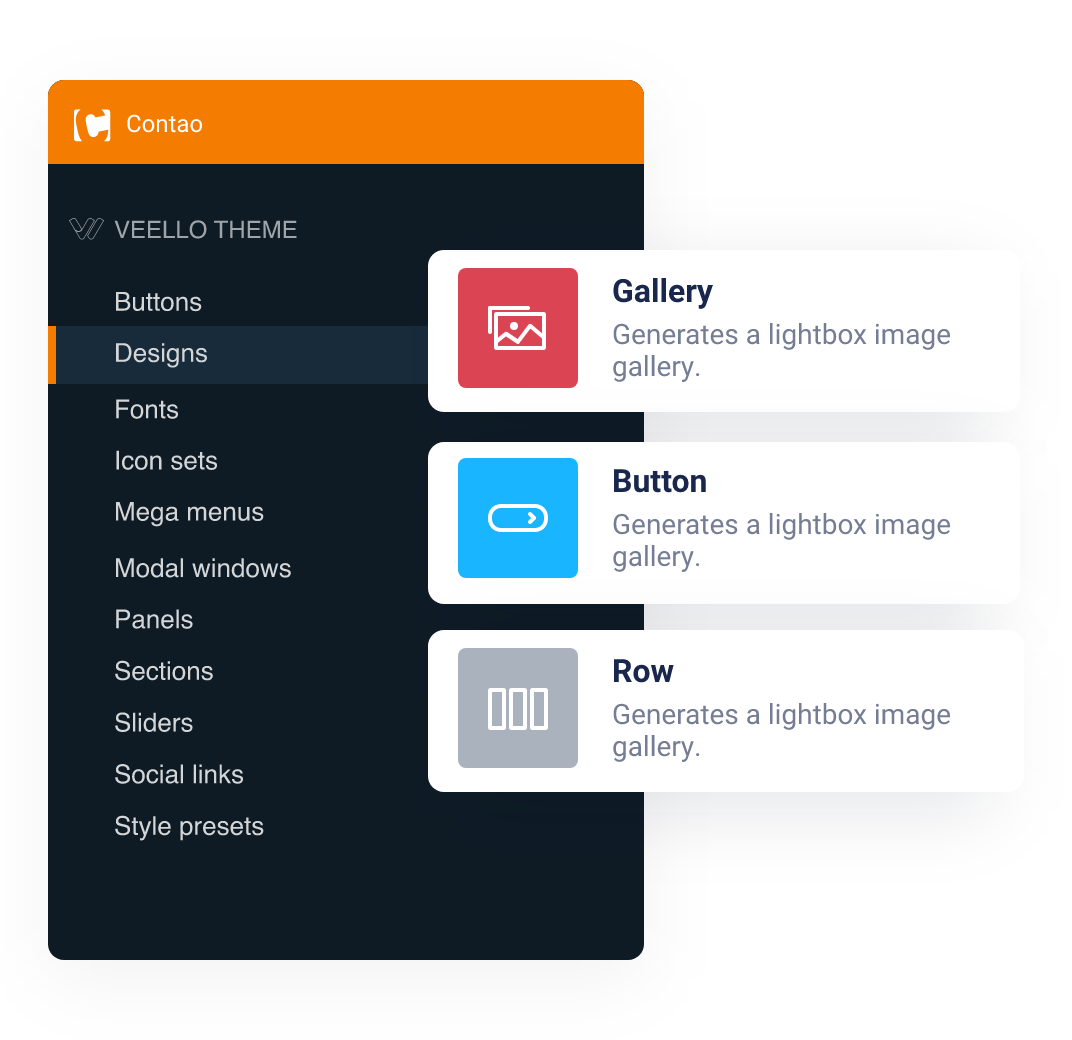 … And There's More
This page would probably be one of the longest on the Internet if we would want to list all Veello Theme features. The best way to understand our product entirely is to view its rich and detailed documentation.
Customer reviews (2)
Smooth and easy installation. Configuration and setup works super fast without getting lost. Content management in Contao has never been more fun and also the documentation is outstanding. This is exactly what Contao community was missing!
BV
This is the Contao theme we have been waiting for. It's more than just a base theme—it's an effective website builder for Contao that helps you to get up and running with clean and functional designs quickly and easily. We had been using our own variations of article styles and custom elements in the past, but the Veello theme has thought through all the options you could need. You are free to use as many or as little of the pieces as you want, which is great and helps to easily add some new layout options to even our largest existing client sites, all without overwhelming our clients. We are looking forward to seeing it grow!
BW